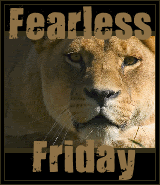 It's Friday once again. This is a day we come together to pray for each other.
"So do not throw away your confidence; it will be richly rewarded. You need to persevere so that when you have done the will of God, you will receive what he has promised." Hebrew 10:35-36
Praise report:
My friend Armi who had a brain tumor, went to see her doctor yesterday for an MRI. The result came back clear. Praise God!
Beth's son. Got this in my inbox ---

I

got a call from my oldest son this morning and he said in the night he heard my son Rod saying "it is over". I updated him with all that has been happening and told him to contact prayer warriors he knew, but we really need a break through on this. It has come to the point some of the family has decided to confront him and before when he has been confronted, he has either threatened or tried to take his life. You may share this with people you know to be prayer warriors. I need your prayers also as I continually try to leave this in God hands... I have fought this battle for so long that I am really needing all your prayers to sustain me. Thanks. I love you all. Have a great day in the Lord. ~ Love, Beth
Financial breakthrough for Sylvia.
My husband. It's his birthday tomorrow. ---

May he put God first in his life and make Jesus the Lord in every area of his life. May he turn away from his sins and go back to God. May his will be in line with God's will.

May he come to his senses and escape from the trap of the devil, who has taken him captive to do his will.
These were taken during his water baptism last 2004
Thank you for praying my dear friends.
"I am the LORD, the God of all mankind. Is anything too hard for me?" Jeremiah 32:27
If you have prayer requests and you need somebody to stand in the gap for you, please leave a comment here and I will pray.

Visit Angie at

Free Spirit Haven

for more Fearless Friday entries.